Environmental accreditation ISO 14001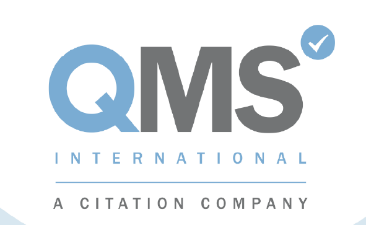 ISO 14001 is a globally recognized environmental management standard that outlines criteria for an effective environmental management system (EMS). This accreditation provides a framework that an organization can follow to establish an effective EMS. The main objective of ISO 14001 is to help companies enhance their environmental performance through more efficient use of resources and waste reduction, leading to cost savings and a reduced environmental impact. Achieving ISO 14001 accreditation demonstrates a company's commitment to compliance with applicable laws and regulations, as well as its dedication to continual improvement of its environmental performance.
Quality Assurance ISO 9001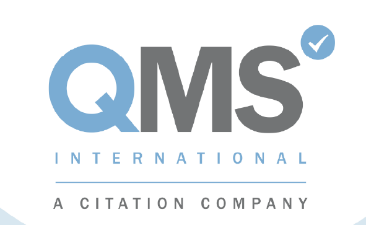 ISO 9001 is an international standard for quality management systems (QMS). It provides a framework for companies to ensure that their products and services consistently meet customer and regulatory requirements, and that quality is consistently improved. The standard is based on several quality management principles, including a strong customer focus, the involvement of top management, a process approach, and continuous improvement. Achieving ISO 9001 certification demonstrates a company's commitment to delivering high-quality products and services and to continuously improving its processes to enhance customer satisfaction
Constructionline Gold is a certification that indicates a company has met enhanced pre-qualification requirements within the construction industry. It is a step above the standard Constructionline certification and demonstrates a higher level of compliance and commitment to industry standards. Companies that achieve Constructionline Gold have undergone additional validation checks, including an assessment of their environmental management, quality management, equal opportunities, and diversity policies. This certification is often required by clients seeking to work with contractors that have demonstrated a comprehensive approach to governance and risk management in their operations.
BM Trada - Fire Door Installation
BM Trada's Fire Door Installation certification is a recognition that a company complies with the rigorous standards and regulations surrounding fire door installation. This certification assures that the company has the expertise and knowledge to install fire doors properly, ensuring they perform as designed in the event of a fire. The certification process involves a thorough assessment of the company's processes, staff training, and quality management systems, ensuring that all aspects of fire door installation are carried out to the highest standards. BM Trada's Fire Door Installation certification is a testament to a company's commitment to safety and quality and provides peace of mind to customers that their fire doors have been installed by a qualified and competent provider.

BM Trada - Fire Stopping Installation
BM Trada's Fire Stopping Installation certification is a testament to a company's capability to install fire stopping systems according to the strict standards and regulations in place. This certification is an assurance that the company possesses the necessary knowledge, skills, and expertise to install fire stopping systems that are effective in preventing the spread of fire and smoke within a building. The certification process involves a rigorous evaluation of the company's procedures, employee training, and quality management systems to ensure that all aspects of fire stopping installation are conducted with the utmost precision and care. By obtaining BM Trada's Fire Stopping Installation certification, a company demonstrates its commitment to promoting safety and quality in its services, providing clients with confidence that their fire stopping systems have been installed by proficient and competent professionals.
SSIP (Safety Schemes in Procurement) Acclaim is a health and safety accreditation that demonstrates a company's compliance with health and safety legislation and its commitment to maintaining high standards of health and safety in the workplace. Acclaim is part of the SSIP umbrella, which is a mutual recognition scheme that allows companies to demonstrate their health and safety competence to potential clients and contractors. By achieving SSIP Acclaim accreditation, a company has met the SSIP core criteria and has shown that it has the necessary health and safety policies and procedures in place to protect its employees and others who may be affected by its work activities. This accreditation can help companies to win new business and demonstrate their commitment to health and safety best practices.
CHAS (The Contractors Health and Safety Assessment Scheme) is a prominent health and safety accreditation in the UK that demonstrates a company's compliance with essential health and safety standards. By achieving CHAS registration, a company has undergone a rigorous assessment process and has proven that it meets the required health and safety criteria. This certification is recognized by many clients and contractors, and it can often be a prerequisite for companies wishing to secure work in the construction industry and other sectors. CHAS registration provides assurance to clients that the company is committed to maintaining high health and safety standards, helping to mitigate risks and ensure a safe working environment.

NICEIC (National Inspection Council for Electrical Installation Contracting) is one of the UK's leading voluntary regulatory bodies for electrical contractors. Being NICEIC-certified means that the contractor has met specific standards and requirements and has demonstrated their ability to competently carry out electrical work in accordance with the relevant regulations and standards. NICEIC regularly assesses its registered contractors to ensure ongoing compliance and offers a Platinum Promise – a commitment to make right anything that doesn't meet the required standards. This certification provides reassurance to customers that the electrical work will be done safely and to a high standard, and that it complies with the relevant regulations.
The Gas Safe Register is the official list of businesses that are legally permitted to carry out gas work. Every engineer working for a Gas Safe registered company must be issued with a Gas Safe ID card that confirms they are qualified to work with gas. A Gas Safe Certificate, often referred to as a Gas Safety Record, is a document that confirms a Gas Safe registered engineer has checked gas appliances and found them to be safe. The certificate will typically include a description of each appliance checked the address where the appliances are located, the name and registration number of the engineer who carried out the check, and the date of the check. Landlords are legally required to have a Gas Safety Record for their properties and must provide their tenants with a copy of the document.